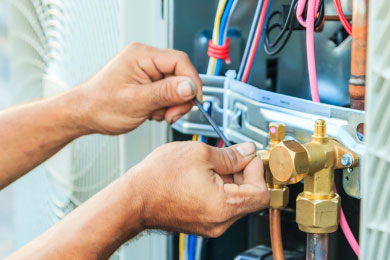 Air Conditioning
Air Conditioner Repair Company in Independence, Ohio
24-Hour Service, 7 Days a Week
Family Owned Business
Repair of All Makes and Models of Air Conditioners
We Can Keep You Cool With Fast, 24-Hour Air Conditioning Repair
We strive to provide fast air conditioner repair to Cleveland area homes. With the hot and humid summers common to this area, we know how hard it is to sleep at night when your air conditioning is not working. That's why our technicians are available 24-hours a day, 7 days a week. We are even available on holidays to repair your broken AC.
This is important, because we all know the air conditioner seems to break on the 4th of July, right before you are ready to host your family picnic!
When it Makes Sense To Replace Your Air Conditioner
As the air conditioner in your Cleveland and Northeast Ohio area home gets older, sometimes it actually makes more sense to replace it than to repair. Air conditioners usually last around 15 years, so if your system is reaching that point, it may actually cost more to keep it running than it's worth.
Your Anchor Mechanical service tech will present you different options when that time comes.